Here's a nice little toolkit designed by
Chiara Onida
. It's a collection of leather tools used for creating impact sound effects in film and theatre, packaged in a handy little travel case. There's a simple diagram and brief photo-instructions which demonstrate how to create favourite sounds such as shwud, fash, whump, thoup, bwak and shwop.
Unfortunately, as far as I can see this is only a design concept. I haven't been able to find anything quite like it for sale but if anyone knows of such a product, let me know.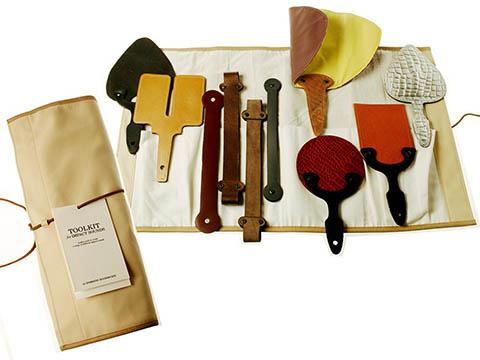 See more at
http://chiarao.blogspot.com/p/work.html
(you'll need to scroll down to see this kit).