Sony has announced two new products in its video editing lineup. Both are aimed at the lower end of the market with relatively cheap pricing and wizardy functionality. There are a few interesting looking features but nothing that immediately stands out as serious competition for other similar packages. Here are the descriptions in Sony's own words: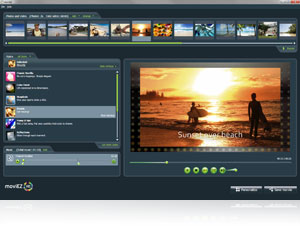 moviEZ HD automatically creates professional-looking home movies in just a few clicks — no video editing experience required! Transfer files from your camcorder, phone, or camera and then rearrange the clips how you want. Add your favorite music, then automatically sync your movie to the song's length and beat. moviEZ HD does the rest by adding automatic zooms, pans, and transitions instantly — it's that EZ!
More info:
http://www.sonycreativesoftware.com/...?keycode=64521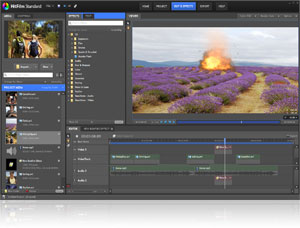 The Vegas Movie Studio Visual Effects Suite combines the high-performance video and audio editing tools found in Vegas Movie Studio HD Platinum 11 with the high-quality special effects of HitFilm Standard, from UK-based experts FXhome. Unleash your inner filmmaker with advanced 2D and 3D compositing, extensive film-look filters and over 40 visual effects. Even create explosions, shockwaves, and fire with drag-and-drop particle effects.
More info:
http://www.sonycreativesoftware.com/...?keycode=64521