How to Create Layers in Photoshop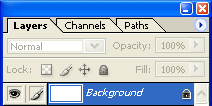 By default a photoshop image has one layer, called Background. If you look in the Layers palette you will see something like the example on the right.
To add a new layer, go to the main menu and select Layer > New > Layer.
A window will appear like the one below. Enter a descriptive name for the layer — you can usually ignore the other options.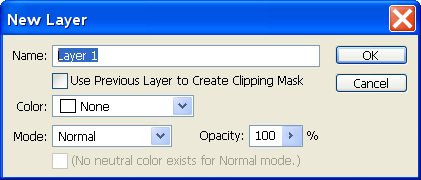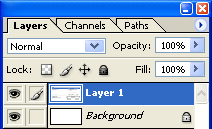 The new layer will appear above the currently selected layer in the Layer palette.
Note: To rename an existing layer, double-click the layer name.