Export Quicktime Files in Adobe Premiere
Place your video clip in the Premiere timeline (or select another source to export). Select File > Export > Adobe Media Encoder. The Export Settings window will appear. From the Format menu select Quicktime.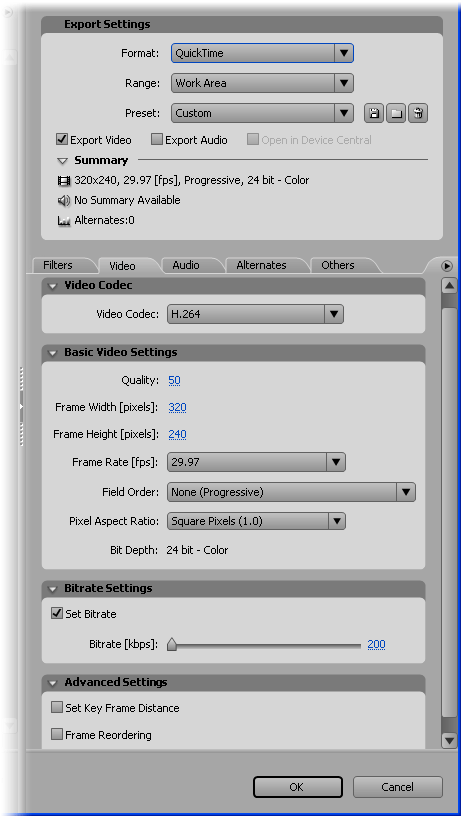 From the Preset menu select the preset which best matches your delivery platform. For example, if the file is going to be served from a web page to an audience with a connection of 256K or higher, choose something like NTSC source to streaming 256kbps.
To customize a preset or create your own, make a change to any of the options then click the Save icon to the right of the Preset menu.
Metadata
To add metadata (information such as title, copyright, etc), click the flyout menu button to the right of the Others tab, then select XMP Info.
Saving
When you're happy with the settings click OK. You will be prompted for a file name and location for the encoded file. Quicktime files use the .mov extension.
---
Next Page: Exporting Flash