How to Add a Border to a Clip in Premiere Pro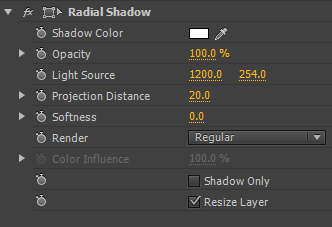 Example: Radial shadow settings for creating a border
Frustratingly, Adobe Premiere Pro has no obvious way to add a border to a clip in the timeline. Here's how to do it...
Resize the clip in the timeline so it's the size you want (if the clip is not smaller than the frame, you won't see the border because it will be outside the frame).
Add the Radial Shadow effect to the clip (it can be found in the Perspectives folder).
Set the opacity of the Radial Shadow to 100%, and adjust the color and other settings as required.
Leave "Shadow Only" unchecked but check "Resize Layer".