How to Batch Rename Files in Windows 7
Open the folder containing the files you want to rename. In the example below, the folder contains 13 photo files with the names they were given by the camera they were taken on.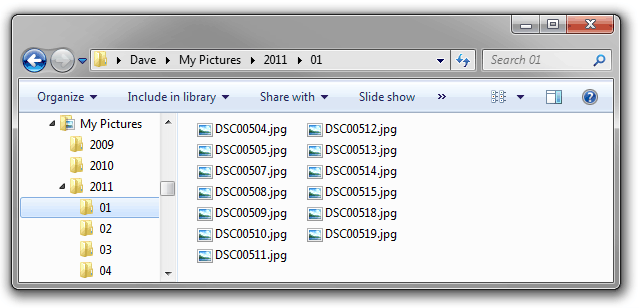 Select all the files you wish to rename (use Shift or Ctrl to select multiple files). In this case we'll select all the files.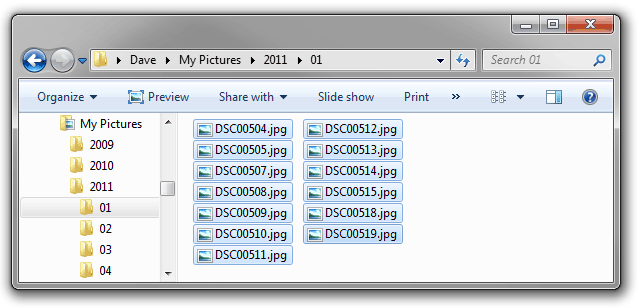 Right-click on the first file in the list and select Rename from the context menu.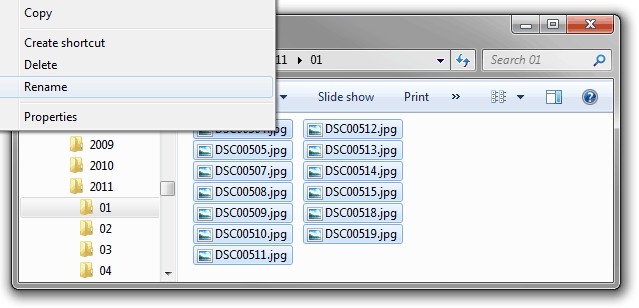 Type a new name for the file, followed by the number 1 in parentheses, then hit Enter. In our case we'll call the file Pool (1).jpg.
The other files will automatically be given the same name with incremental numbers.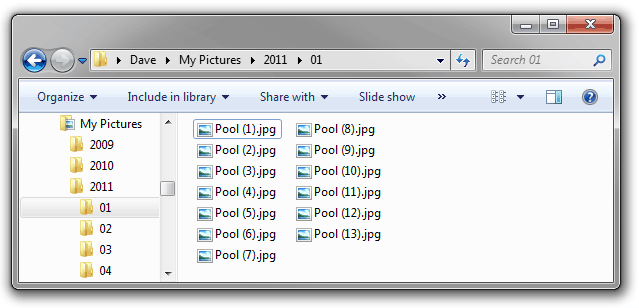 Notes
If you make a mistake, you can undo the renaming by selecting

undo

from the

edit

menu, or by pressing

Ctrl-Z

.
The file name can be somewhat flexible, for example, the space before the parentheses is optional and you can add more characters after the number.
If you need more control over the renaming process than is provided in Windows 7, you may need to use a specialized batch renaming utility.