VR (Virtual Recorder)
The VR was introduced by ASC Audio Video Corporation in the mid-1990s, and was one of the first examples of a hard-disk recorder being used in television broadcast for replays, simple edits, etc.
The VR uses a proprietary video codec and comes assembled in a rack-mounted case with SCSI drives and standard x86 PC components. The standard distribution includes very basic record and playback functions (more options are available as add-on software). Control can be via a qwerty keyboard, mouse, and/or external controller through RS-422 serial port.
Features include simple VCR-style controls, timing and configuration windows, playlist and editing functions.
Manufacturer Details:
ASC Audio Video Corporation
3816 Burbank Boulevard
Burbank, CA. 91505
Illustrations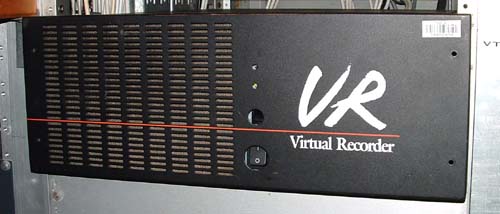 CPU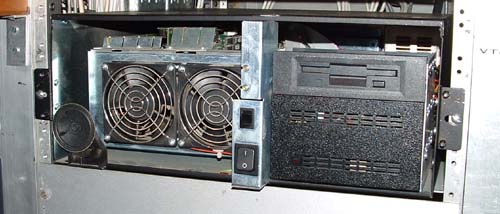 With Cover Removed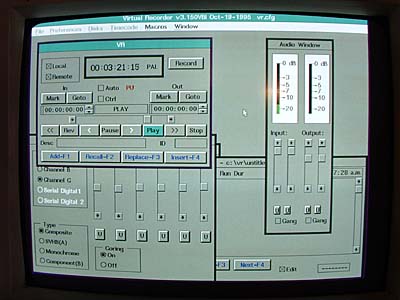 VR and Audio Windows, with Video Configuration and Playlist underneath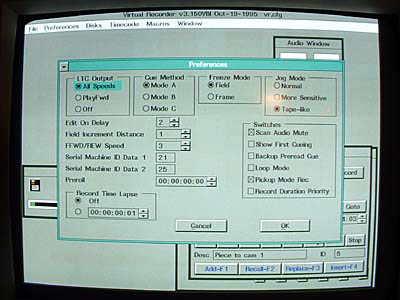 Preferences Window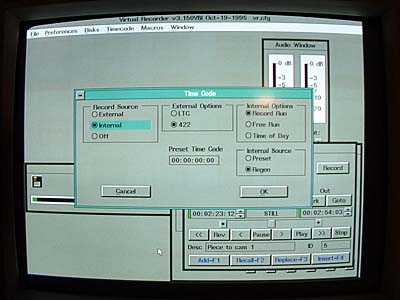 Time Code Options