Panasonic PV-DM2092
User Manual

To download the operating manual, right-click the download icon and select "Save As" (or "Save link as", "Save target as", etc).
If you're happy with the manual, a small
donation
would be very much appreciated. Thanks!
Features
20" TV-VCR-DVD Combo
4 Head Hi-Fi VCR
Universal Remote Control
Component Video Output
3 Language Display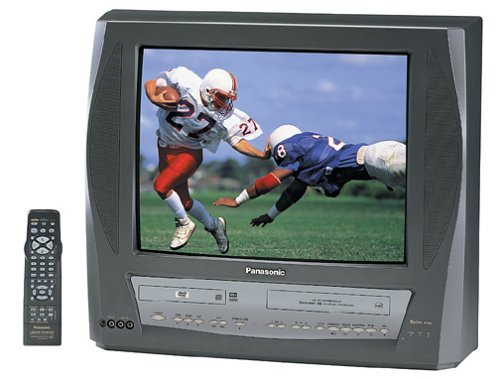 Product Description from Panasonic:
PV-DM2092 is a 20" diagonal Triple-Play TV/DVD/VCR combination with a built-in 4-head Hi-Fi VCR. With four video heads of the built-in VCR, you get dynamic, high-fidelity sound and picture quality for tapes recorded at any speed. The illuminated remote will help cut down on the number of remote controls you have lying around. It operates the numerous functions of your TV/DVD/VCR, as well as most cable/DSS boxes. Additionally, PV-DM2092 features FM radio with auto scan; optical output for DTS & Dolby Digital decoders; V-Chip parental guidance system; and more.