Web Hosting Options
Shared Web Hosting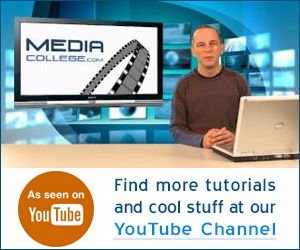 Shared web hosting is basically exactly what it sounds like – hosting that is shared by a large number of people. Because of its shared nature is it a very cheap alternative in the web hosting industry. In contrast to popular belief, shared hosting is secure and qualitative. You get your own section on the server and it is separate from the other sites sharing the same server. The price for shared web hosting often ranges from $3 to $7 a month. The promised up-time tends to be quite high and when picking host you should only consider the ones promising at least between 99.95% and 99.99% in up-time.
Grid Hosting
Grid Hosting is a "supercomputer" that is composed of a cluster of networked computers. It takes care of very large tasks and is often used at places such as universities and various other companies that have to deal with huge computative algorithms. Although it is similar to cluster hosting, grids tend be more loosely coupled. Many grid hosts now promise 100% in up-time for around $25 a month.
Virtual Private Server
When you split a physical server computer into multiple servers, it becomes a virtual private server. Each one of these servers has the ability of running on its own dedicated machine - one often talks about virtual private servers filling the gap between shared hosting and dedicated hosting services. VPS hosting is becoming increasingly popular among many companies with the need of a customized solution. Other reasons for its popularity are its affordable price, usually between $30-$45, and its great uptime – around 99.99%. VPS hosting comes as managed, with tools provided, and as unmanaged, with a minimal amount of services provided - the unmanaged version is often more affordable.
Cloud Computing
Cloud computing is running applications on other places than on your own computer. It is new and popular buzz word. What this does is to give you the force of collective servers but at the same time say it is "serverless." All of your files and programs will be hosted on a supercomputer that you own computer will be linked and connected to via the Internet. Mosso is one alternative of cloud hosting, and costs around $100 a month. Amazon EC2 is another popular option and the price for it depends on how much you will use it and its services.
Dedicated Server
The Rolls Royce of web hosting has its match in dedicated hosting. If you choose this type of hosting you lease an entire server for yourself and you will not have to share it with anyone else. You will be in complete control; flexibility is the key. Dedicated hosting comes as managed or unmanaged. Managed plans include the basics and unmanaged includes the hardware, operating system, Internet connection as well as the operating system. As this is the Rolls Royce of hosting, you will have to pay a bit more for this hosting – somewhere between $60 and $200.
Co-location Hosting
This type of hosting is somewhat similar to dedicated hosting. However, with co-location hosting you will own the colocation server and your hosting company will provide the physical space and maintenance of the server. Out of all the web hosting services on the market this is the most powerful, and also the most expensive one. The server itself will cost $4000 - $9000 and half a rack at the collocation facility will cost $500 - $700 in startup costs. Plus the monthly fees are similar. A very pricey solution, but best for enterprise hosting and high end server need.
See also: How to Choose a Web Host
Author:
Eva Vesper
, Originally published: 2009-07-27