How to Make Money From Your Website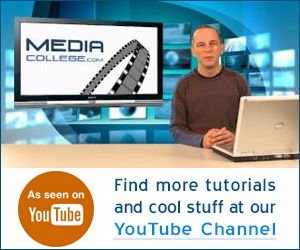 I make my living from the Internet. Specifically, my wife and I own a business that makes 90% of its income from the website you're reading right now: www.mediacollege.com. I'm often asked exactly how this works and if it's possible for other people to do the same thing.
Short answer: Yes, you can legitimately make money by running your own website but it usually takes a lot of effort to get to the profitable stage. It can be good money, just not easy money. There are exceptions, for example you might come up with a brilliant unique idea to attract millions of visitors without much effort, but that's very rare. For most of us it's all about long hours of hard work.
How it works
These are the most common ways to generate income from a website—I'll cover them in more detail below:
Show ads on your website
Accept donations
Charge a subscription fee or pay-per-view (paywall)
Selling goods and/or services, either directly or via an affiliate program
Blackhat techniques
---
Ad-supported
Place ads on your website. There are two ways to do this:
Use an affiliate program such as Google Adsense. They do all the hard work finding clients and placing the ads but you only get a small cut of the revenue.
Find advertisers yourself. Much more work but you get to keep all the money.
Pros:
Easy to set up.
You don't have to deal with customers, which saves a lot of time and money.
Can work with many different types of website (although it does work best with content-heavy sites).
Cons:
Requires a large number of visitors (at least 1000 per day to be worth doing at all, much more to really be profitable).
Ads tend to detract from the appearance of your site.
Visitors who click ads will leave your site and probably not return.
Summary:
Lots of work to get a big enough audience but overall a good, low-stress way to build passive income. This is the main method we use at MediaCollege.com (we use the Adsense affiliate program).
---
Donations
Set up a donation button and invite people to help fund your website. You can do this through PayPal or some other providers.
Pros:
Easy to set up.
Doesn't technically require any customer support, although since people are giving you money you should be prepared for questions and other communication.
Cons:
Not many people donate money to websites so you need a lot of visitors to catch the small percentage that do.
Summary:
Don't expect to make much money with this method. Probably best as a supplement to your main income stream.
---
Subscriptions (paywall)
You can charge people to access content within the website. A common way to do this is to offer some content for free but charge for the good stuff, or charge people to see more than a certain number of pages. This is the business model used by a number of news websites, as well as tutorial websites such as lynda.com.
Pros:
You make much more money per visitor.
Cons:
Only works with certain types of website.
Relatively difficult to set up.
Requires security and customer support.
Hard to get your content indexed by search engines without accidentally giving it away for free.
Much harder to get people sharing on social media, etc.
Summary:
Only an option if you have excellent content that is in high demand and low supply.
---
Sell something
If subscriptions don't work for you or if you have something else of value that you can sell, a traditional vendor model might work best. You can either set up your own shopping cart or use a third-party solution such as PayPal or Google Wallet.
Pros:
Can be very profitable.
If you have an existing product or service, it can be quite easy to expand it online.
Cons:
Can be hard work, and at the very least it does require ongoing effort (i.e. will never be completely passive like some of the other models).
If you accept payments yourself you need to deal with security, refunds, etc.
Summary:
If you have something to sell and you don't mind the commitment of fulfilling orders, this can be a very attractive option.
---
Sell something via affiliate programs
Rather than selling products directly yourself, you can sign up for an affiliate program such as Commission Junction or Amazon Associates. You place a variety of ads and purchase options on your website and sell things on behalf of other suppliers. In most cases the final transaction is between the customer and the supplier, with you getting a commission afterwards.
There are many different types of affiliate relationships—from simple advertisements on your website through to complete shop-fronts with your own branding. You can see an example right here in our own Amazon shop.
Pros:
Easy to set up.
Can be fun.
If you have knowledge about a particular topic or product range, you can leverage this (e.g. write reviews, tutorials, etc).
Cons:
Your share of the profit will probably be very small.
It's more work than you might think. For example, you might have to keep up with changing products, availability, terms, etc.
It can be hard making your site stand out from all the other affiliates trying to do the same thing.
Summary:
If the idea of selling things on the net appeals to you but you don't want to fulfill orders yourself, this is an excellent option.
---
Blackhat techniques
"Blackhat" means anything dodgy or outright illegal. Some people do manage to make money this way but most people who try it don't. In most cases it backfires. Anyway, it doesn't really matter because it's wrong.
Summary: Don't do it.
---
Conclusion
There is no "right" or "best" way to make money on the Internet. Things that work well for some websites fail on others. Your strategy will also be influenced by the type of workflow and lifestyle you want.
For example, I have made a life choice that I want to be completely free with my time and accountable to no one. I want to go on holiday whenever I like and be free to spend time with my kids as I see fit. For my lifestyle it makes sense to avoid having to ship goods, deal with customer support issues, or be at the beck and call of sponsors. If on the other hand you're quite happy to work day and night and spend time wooing clients, your choices will be very different to mine.
Whichever path you choose, it's important to realize that you need to work long hours. This isn't likely to be a get-rich-quick scheme. If you're happy with a build-passive-income-slowly scheme, then get stuck in. It might be hard work but it is fun and very rewarding.