Light Stands, Clamps, etc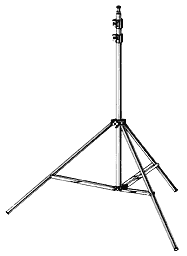 In the context of lighting equipment, the term Lighting Support refers to the range of systems used to support lights and hold them in the correct position. This usually means light stands and clamps. Clamps and other accessories are sometimes referred to as grip gear.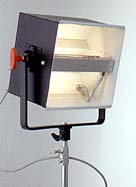 Like microphone stands, most lighting stands and clamps use a standard system of fittings.
On simple light stands like the ones pictured, the light slides down onto the fitting and screws tight.
Clamps like those below can be attached to any appropriate solid object.