Aperture, Iris and Exposure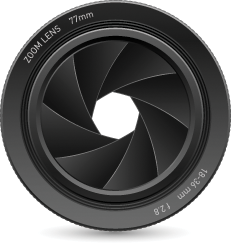 Camera iris—the hole in the middle is the aperture.
People often get confused between iris, aperture, exposure and other related photographic terms.
Here are the differences in a nutshell:
The iris is the part of the camera that has an adjustable opening to allow light to enter and fall upon the image plane (i.e. the sensor CCD, film, etc).
The aperture is the size of the opening in the iris.
Exposure is the amount of light falling upon the sensor.
Although the iris/aperture is the primary method of controlling exposure, there are a number of addition methods, including:
Shutter
ISO
Filters (e.g. neutral density filter)
Gain