Portrait Photography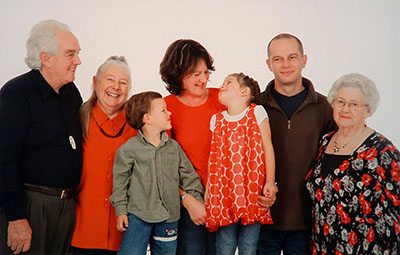 Portrait photography is one of the most difficult fields of the art to master. As well as the need for technical and artistic skills, portrait photography requires great people skills. To capture the essence of a person in an image, the photographer has to build an understanding of personality and character.
Working with different subjects in portrait photography requires different approaches. When working with children, the photographer needs to be able to react quickly and to be able to entertain the subject and make the session fun. When working with a mature subject, the photographer must engage and interact with the person to relax them and bring out their personality. All portrait photography requires patience and sensitivity.
If there's a golden rule of portrait photography it has to be 'keep it simple'. This applies to all aspects of a portrait sitting, including your choice of lenses, lighting and camera settings. Getting the best from a portrait setting is all about good interaction with your subject. If you are constantly changing lenses and adjusting camera settings it's very hard to build rapport with your subject. If your subject is relaxed, their true character and personality will emerge. Capturing this in a photograph is the true art of portrait photography.
Keep lighting simple, and consider what style of lighting best suits your subject. If working indoors, position the person near a window and use natural light. Shadows and high contrast can be reduced by using a reflector. When taking portrait photographs outdoors, avoid strong sunlight, as this is not flattering for pictures of people.
You should know your camera inside out if using it for a portrait session. Referring to manuals or instructions will look unprofessional, and will break the creative flow. Don't feel guilty about switching your camera to automatic mode. Capturing a person in a photograph is about the results, not the way you do it. You should be at ease with and confident in the technical aspects of taking photographs, and this allows you to concentrate on your subject and getting them to relax.
A portrait photographer must be willing to take control of a session and direct the subject. Lead the conversation and give clear instructions about what you'd like the person to do. Awkward silences can kill the atmosphere, so keep chatting to your subject as you work. Your subject will show different responses and facial expressions as you talk, and these are the moments you may see their true character. If working with children, you need to get them to laugh and smile to show their natural personalities. Make the session into a game for them and this will happen in no time.
To produce a truly great portrait photograph, an original approach is required. This can be as simple as changing the angle you shoot from. Start a session with some simple poses and traditional style pictures, but be prepared to push the boundaries for that unique picture. Portraits don't have to be pictures of faces. For example, a great portrait of a piano player might be a photograph focussing on their hands. If you break convention you are far more likely to produce a portrait to be proud of.