Interview with Animation Storyboard Artist Dante Fabiero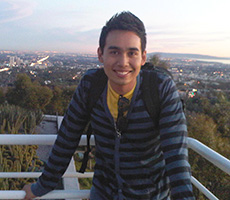 Dante Fabiero
Dante Fabiero began his animation career from the ground up as a production assistant/runner on The Simpsons Movie. Within only two months, he was promoted to animator, and within another 2 months he was promoted again, this time to digital storyboard artist. Since then, it's been a non-stop ride, and Fabiero's enjoyed diverse roles in the animation industry, working on King of the Hill, Curious George, American Dad, Family Guy, and many other animated productions.
Now, Fabiero is a storyboard animation artist at Fox Studios in Los Angeles, California. Here's a glimpse into his world: everything from a storyboard artist's typical workflow to how to land a rewarding job in the industry.
Animation Storyboarding: A Unique Role
Animation storyboards are far more complex than those created for live-action films. Live-action film storyboards are mainly concerned with camera angles and cuts, leaving the performance of the characters up to the actors. Animation storyboards, on the other hand, are a much closer approximation of what viewers will eventually see on screen. Not only are storyboard artists responsible for drawing exact camera angles, but they bring the characters to life by illustrating key emotions, facial expressions, and reactions. Later, animators will enhance and fine-tune the scenes, but the final product will be a close relative of the original storyboard.
The role of a storyboard artist in the production pipeline is, therefore, unique. "Storyboarding is the first step in the visualization process," explained Fabiero. "Before thestoryboarding phase, there's nothing but the script."
The Animation Storyboard Artist's Workflow
Fabiero meets with a director every day to go over visual story ideas. They may discuss how a scene should be shot, how characters should react in certain situations, or how far to push a specific joke or idea.
"From there, I spend some time alone drawing out what I think will be appropriate," Fabiero said. "When I'm done, I'll pitch whatever I've drawn to my director."
If necessary, Fabiero may rework or tweak some drawings before the storyboards move to the next phase. Then, the designers, colorists, animators, timers and other creative professionals go to work, referencing the storyboards at every step of the way. "For example," Fabiero said, "an animator will reference the storyboard as a guide to determine what kind of work needs to be animated in each shot. Is it a close-up? What parts of the face need to be animated? Does it involve more than two characters?"
How to Create Animation Storyboards
In days gone by, all you needed to create animation storyboards was a pencil and paper. "These days, with the evolution of film-making technology, production has changed completely," said Fabiero.
Professional animation storyboard artists rely on two main tools. The first is Adobe Photoshop, the industry standard for digital imaging. "I no longer need to spend money on different types of markers, pencils, erasers, and paper," said Fabiero. "Photoshop's got it all! And without the mess."
Adobe Photoshop goes hand in hand with Wacom's Cintiq tablet monitor. The tablet gives artists the best of both worlds: the intuitive pen-on-paper feel of traditional media and the convenience of digital workflow. You can hold it on your lap, stand it upright on your desk, or angle it to suit your preference.
Succeeding in Animation is More Than Making Pretty Pictures
"People often think the only requirement to get into animation is to become a good artist," said Fabiero. "While you do need to have drawing and animation skills, it isn't all about your technical skill set."
Because storyboard artists are vital members of the animation team, good communication skills are essential. Time management is also important, since storyboarders work long hours; in Fabiero's experience, there's no such thing as a 9-5 job in animation. If you don't know how to prioritize, you may end up mismanaging your time. "Don't noodle around and get obsessed with drawings that don't matter," Fabiero said. "If a drawing is gonna fly by on screen for one second--which it often does in animation--realize this and don't waste your time."
"It isn't always about making pretty pictures," Fabiero summed up. "It's about knowing what it takes to get the job done right, on time, and in a cooperative fashion."
How to Get Your Foot in the Door
As an experienced artist who's worn a number of hats in the animation industry, Fabiero had some great tips for animation-lovers who want to turn their interest into a career.
Volunteer and intern. While Fabiero was pursuing his BFA from the University of Southern California, he interned with Universal, Cartoon Network, and Starz Entertainment. "Internships are great because you get to see what its like on the inside," Fabiero said "At the same time, you'll learn from the pros, and build connections with people that might eventually hire you."
Master the technology. "If you want to increase your chances of landing a job in the industry, learn how to use the most up-to-date equipment," Fabiero said. "Every production uses a Cintiq. Learn how to draw and animate with a Cintiq. Learn the software that's out there, because it gets the work done quickly."
Once you have your foot in the door, take advantage of the opportunity. Your hard work could pay off with a job offer, as Fabiero's did. And for tech-savvy artists whose creative flair is complemented by good communication and organizational abilities, working in animation could be a dream career. The coolest part of the job? In Fabiero's words: "I get to draw for a living and utilize my creative talent."
See Dante's Linkedin profile at www.linkedin.com/pub/dante-fabiero/9/14b/184.