Interview With TV Program Developer Nicola Lees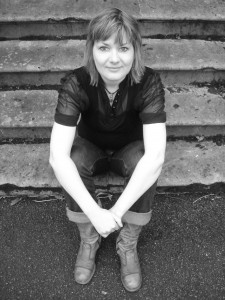 Nicola Lees
For over a decade, Nicola Lees has specialized in researching, writing and pitching documentary and reality TV program ideas. She's been directly involved in more than 80 commissioned programs, many of which have won industry awards. Her ideas have been enlisted by well-known networks such as Discovery Channel, Travel Channel, TLC and BBC. National Geographic commissioned Earth: The Power of the Planet, which was nominated for the British Academy of Film and Television Arts in 2008.
"It's never boring," Lees says about her career. "And it's great when you see one of your ideas on screen."
What Does a TV Program Developer Do?
Lees juggles a number of different roles, interacting with professionals in nearly every niche of the industry. Whether she's building relationships with commissioning editors or channel executives, tracking down fresh onscreen talent, pitching an idea to a buyer, or briefing a production team, Lees is always keeping an eye out for new and exciting ideas.
In order to stay on top of her game, Lees says she actively keeps abreast of TV programming trends. "Watch lots of TV," she advises. "Many TV producers don't." She also does a lot of reading: a wide range of newspapers, the trade press to see if there are any new commissioning briefs, and reviews of current programs to see what's working and what's not.
For Lees, there's no such thing as a typical day. Her day's schedule depends on her current projects, which could be in any phase between conception and production. "No two days are the same," she says. In addition to getting her daily dose of reading and watching TV, she might spend time brainstorming ideas, talking to experts, writing one-page proposals for an idea, or meeting with potential new talent. She might also conduct research to facilitate her work, such as researching a new subject in order to understand where the story might be. She loves the "ability to dip in to a subject and learn everything there is to know about it in a very short period of time, and then move onto something else."
Like any career, writing and pitching TV program ideas has its high and low points. For Lees, one of her most memorable high points was coming up with her very first idea—about some badly disfigured pilots in WWII—and having it commissioned. "It went on to win a prestigious award," she says. As for low points, she recalls an instance when she won a promotion to a job that turned out to be "more about administration than creativity."
How to Get Started in TV Programming
Interning or working part-time can help you get your foot in the door. While earning a Media with Cultural Studies degree, Lees worked at her local radio station. "That experience got me a job with a big broadcaster," she says. "I then discovered that I preferred developing ideas to making them."
A formal degree is not strictly required, says Lees, but most people have one. "A degree in a specialist subject—science, history, art or zoology—can be most useful for developing new TV program ideas," she says.
Key attributes for a career in TV programming include the ability to work under pressure, a knack for teamwork, and strong creative thinking and writing skills. You'll also need a healthy share of resilience. The job involves constant and repeated rejection, says Lees. "If you are lucky, one in a hundred of your ideas will be commissioned."
A lack of ego is also important, says Lees, and it goes right along with great relationship building skills. "Make use of any contacts you have to network and get a job in a development team at an independent production company to learn the ropes," she suggest. "Development is a specialist skill, and it's all about relationships, so the sooner you start building them, the sooner you will be in a position to pitch to someone in power."
Create Your Own Career
Expertise in the TV program development field can be a solid foundation for teaching, training or developing your own product. For an innovative thinker, there's no ceiling to the possibilities within a single career.
Lees, for example, continues to develop programs on a freelance basis for international clients, but she has also turned her talents to educating industry newcomers. She recently wrote a book aimed at helping people get their ideas on television. The book, called Greenlit: Developing Factual/Reality TV Ideas From Concept to Pitch, will be released in the USA on November 15, 2010.
She is also the founder and editor of tvmole.com, a website aimed at inspiring, informing and improving factual TV development. The site, which Lees says became popular through word-of-mouth only, attracts an international readership of top industry insiders. "The site is unique," explains Lees. "Most industry magazines cover news of a broad range of genres—drama, comedy, children's, reality—in a single geographic region. TV Mole does the opposite. It concentrates on non-fiction TV, wherever in the world it originates."
The Future of Television Program Development
What's in the cards for TV program development? Changes in the way people access information—and where they access it—could influence industry norms in coming years.
"People are having to become more creative about the way they fund their TV projects," Lees says. One reason for this, she explains, is that the market is increasingly international. "You need to make sure your idea works not only in your territory but also around the world if you are going to raise the money to make it."
On the other hand, technological advances have led to more potential outlets for TV producers. "I think new online channels could give producers an outlet for their work," Lees says, "allowing them to bypass the big broadcasters."
Nicola Lees can be found at uk.linkedin.com/in/nicolalees or on skype: tvmole.