(4) A Few More Tips...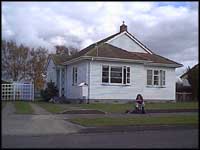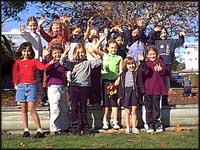 Plan creatively, but remember to film everyday things. Don't move house after ten years, then realise that you never got any footage of the family in the lounge or the kitchen.
Think about important things in each family member's life. Notice things that the kids are interested in, and include them in your videos. These could be anything from bath-time to favourite TV programs.
Think about your intended audience. The content of your video must be relevant to the audience. People will politely watch the highlights of your holiday to Fiji, but generally speaking, the details will not interest them. Be prepared to edit ruthlessly. There's a limit to the attention span of any audience - if you go beyond this limit, you've impressed no-one.
Make the video tell the story. Explanations should not be needed when viewing. An establishing shot at the start of each scene (perhaps with a sign or some other explanatory feature) will prevent you from having to tell the audience where the scene is set. If some sort of narration is necessary, build it into the video.
Try making some titles. If you don't have titling equipment, be innovative. Shooting hand-written titles on a piece of paper may be a bit amateurish, but it's a start. A word-processor and printer would be a good next step.
---
That's the end of this tutorial. For more information see the rest of our home video tutorials.