The Rise of Streaming Video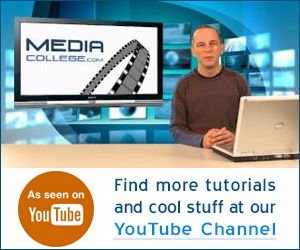 Consumers who watch streaming video online represent an important technology trend for 2010. The rise in popularity of streaming video is good news for business owners who use Internet marketing to reach their target audiences. Business owners should read this article to understand why streaming video is good for business, including how big businesses have recognized the value of video for Internet marketing and how video is increasingly important for consumer education and entertainment.
Where is the Evidence?
In 2006, Ipsos MediaCT began using its MOTION program to measure trends in Internet consumption of streaming video. Three years later (March 2009), Ipsos MediaCT released a new study showing a surge in streaming video viewing in two segments of the population—seniors and females age 12 and above. Adults age 55 and over who had watched a streaming video in the previous 30 days increased from 32% to 46%. Among females (age 12+), the increase was from 45% to 55%.
YouTube is the website that has developed the corner on the market in streaming video. This site has grown exponentially in the past few years, globally distributing millions of memes and home videos posted by Internet users. Increasingly, business owners also post YouTube-style videos on the web. All video publishers have their own objectives, including business communication, education, and entertainment.
Marketing for Businesses of All Sizes
Businesses that have not added streaming video to their website should consider following in the footsteps of large corporations. For example, the advertising giant, Media Vest, recently pulled millions of dollars from its TV advertising budget to invest in online video advertising. Businesses of all sizes also use streaming video for web conferencing, a form of real-time communication between professionals around the world.
On October 21, 2009, Emarketer.com also reported streaming video is an important tool for online marketing. A research survey conducted by the Diffusion Group for Digitalsmiths found that only 22.6% of video viewers might be willing to pay for a subscription to an online TV channel (via streaming video). This service would be accessible through a personal computer or mobile device.
Small businesses and individuals can benefit from paid subscription services to websites like PlayStream.com. This website offers On Demand Streaming and Live Webcasting for people who want to broadcast information to a niche audience without setting up fancy video equipment in their home or office. Business users upload their media to PlayStream's content delivery network, and the company handles the logistics of broadcasting the client's media on the Web.
Education
Streaming video has permeated all levels of the U.S. education system. For example, streaming video has overtaken the Ivory Tower as prestigious universities like Harvard and Stanford use this medium for broadcasting university lectures and events. America's K-12 schools, especially high schools, use video-streaming to communicate with schools around the world, including delivering Advanced Placement instruction to domestic students in remote areas.
Entertainment
The U.S. entertainment industry now offers TV programs and movies via online streams. If you miss an episode of "Dancing With the Stars" or the latest U2 concert, you can enjoy a video on your own PC via YouTube. A recent Nielsen report showed online video consumption represented 2% of all video consumption, but the number of viewers who tune into video streams continues to grow.
Entrepreneurs can use online video streaming services to reach out to their customers. Companies like PlayStream offer support for their services, and the monthly cost is reasonable. Each web cast or video stream requires the user to generate video content on a web cam, mobile device, or video camera and upload it to the Internet. Video streaming brings entrepreneurs closer to the social Internet and the infinite potential of online communication. Don't miss out on business opportunities in 2010 with streaming video applications!