Getting Started with OpenShot
When you first launch OpenShot you'll see the default project window. There are three main panels:
Project Files: This is where you import the various video clips and other files you wish to use in the video.
Timeline: The area at the bottom of the screen, where you place and edit clips into the finished product.
Video Preview: View individual clips or the output from the Timeline.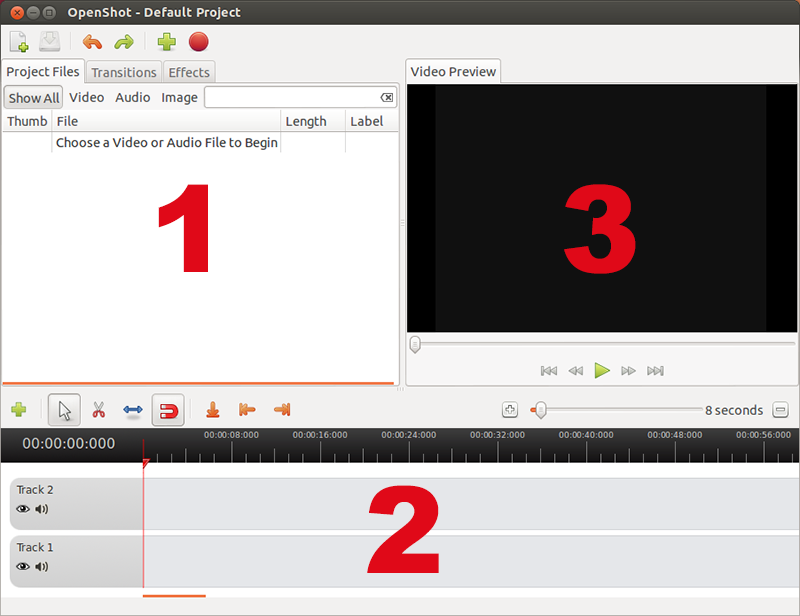 The rest of this tutorial will cover the three basic steps you need to work through to create a simple video:
Note: We're in the process of creating more instructions for other tasks—please check back soon.