Export Video from OpenShot
When you're happy with the construction of your video in the timeline, it's time to export the final product. Click the red button in the toolbar to bring up the Export Video window.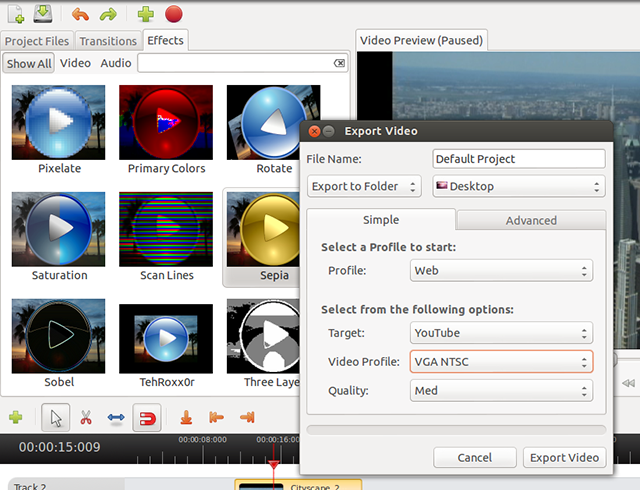 Choose a location to save the exported file.
In the Simple tab, click the drop-menus to find the most appropriate format and settings to use. If necessary, click the Advanced tab for more options. When you're ready, click Export Video. A progress bar will show you the rendering progress, and a message will appear in the Video Preview window when exporting is complete.
Done! If you have any questions please ask in our forum. We'll be posting more detailed instructions for various tasks in due course.