Outputting Video
Now that you have finished editing your masterpiece and you have your timeline all finalised, you are ready to output the video file. The two most common ways to do this are:
Encode the video to a digital format such as MPEG-2 and record it directly to DVD or other optical disk.
Output the video through your computer's video card to a recording device such as a VCR.
Again, you will need to consult your software/hardware manual for specific instructions. The example below is Adobe Premiere's Export menu. Select the best option for your needs — each option will open a window which allows you to define various settings before exporting.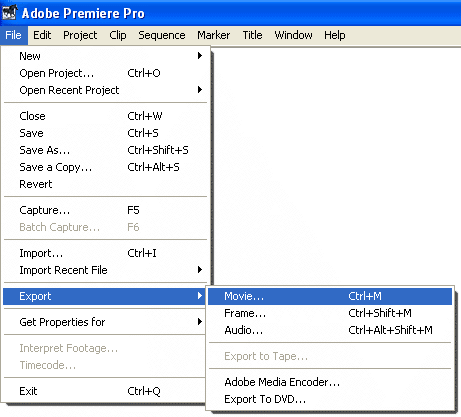 ---
The End
That's the end of this tutorial. If you have any questions please ask in our video forum.