Trucking Shot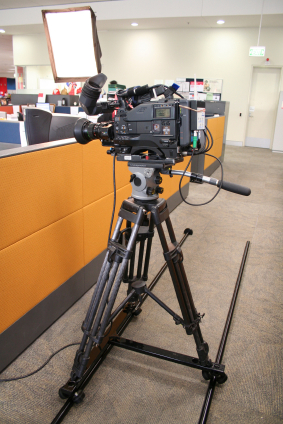 Trucking is basically the same as tracking or dollying. Although it means slightly different things to different people, it generally refers to side-to-side camera movement with respect to the action.
The term trucking is not uncommon but is less widely-used than dollying or tracking. Yet another equivalent term is crabbing.
The example pictured here shows a simple, very mobile set of tracks used with a standard tripod to create smooth trucking shots.