Step 5: Audio
The final step is to add the transporter sound effect.
If you haven't done so already, download the transporter.wav file. Import this file into the project and place it in the Audio 2 track, beginning at the same point as the Freeze, Sparkles and Matte clips.
If necessary, adjust the duration and volume of the transporter audio clip.
If necessary, make any other adjustments to the clips in the Audio 1 track. You might like to add fades in and out.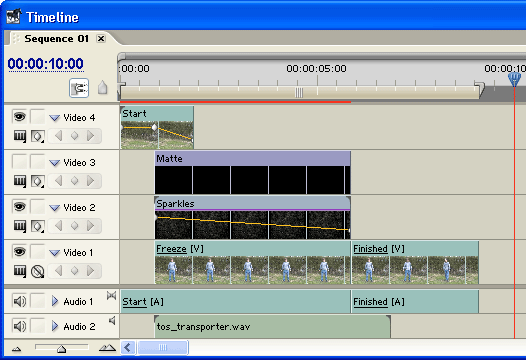 That's it — all done! To beam the subject out, repeat this whole process in reverse.
---
If you have any comments or questions about this tutorial, please use the Video Forum.