Export FLV Files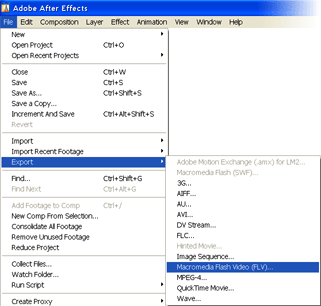 As well as the stand-alone Flash 8 Video Encoder, Macromedia Flash comes bundled with the FLV QuickTime Export plugin. This plugin allows you to export FLV files directly from any of the following video editing applications:
Adobe After Effects
Apple Final Cut Pro
Apple Quicktime Pro
Avid Xpress DV
The minimum requirements are Flash 8 and QuickTime 6.1.1. If these are both installed on the same computer, the export option will automatically appear in the Export menu of the other applications (as pictured right).
When you export a file in the FLV format, the Flash Video Encoding Settings window opens (as pictured below). This allows to you adjust encoding settings such as the codec used, video resolution, data rate, etc.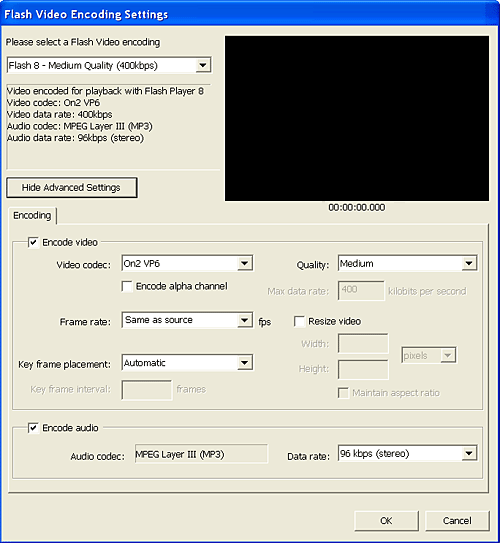 ---
See also:
---
Next Step: Get a Media Player